Torden believes in supporting those organizations who support Veterans – those who sacrificed so that we could enjoy the freedoms and liberty with which our nation is blessed. If you would like to support such organizations, we highly recommend you look in to the below programs and consider giving to them.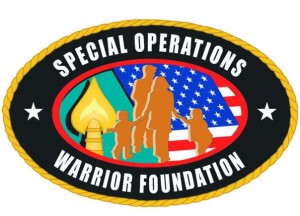 The Special Operations Warrior Foundation provides full scholarship grants as well as educational and family counseling to the surviving children of special operations personnel who lose their lives in operational or training missions and immediate financial assistance to severely wounded special operations personnel and their families.

The Special Forces Association Serves as the Voice for the Special Forces Community; Perpetuates Special Forces Traditions and Brotherhood; Advances the Public Image of Special Forces and Promotes the General Welfare of the Special Forces Community.

The vision of the Wounded Warrior Project is to foster the most successful, well-adjusted generation of wounded service members in our nation's history. The project's purpose is: 1) To raise awareness and enlist the public's aid for the needs of injured service members; 2) to help injured service members aid and assist each other; and 3) to provide unique, direct programs and services to meet the needs of injured service members.

DAV's purpose is "empowering veterans to lead high-quality lives with respect and dignity." DAV offers veterans and their families benefits; fight for the interests of America's injured heroes on Capitol Hill; and educate the public about the great sacrifices and needs of veterans transitioning to civilian life.